The Evening Hors D'oeuvre
Ahhhh. An innkeeper's hour begins each evening relaxing in front of the fireplace from 5:30 to 6:30 in the reception area. Linda and staff prepare a variety of tempting tastes before you head out to dinner.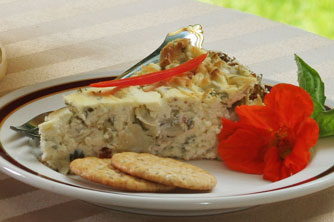 We host these casual sessions so that all of us may become better acquainted, share stories, discover fresh ideas, and make new friends.
Well-Stocked Guest Pantry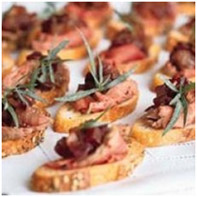 The 24-hour Guest Pantry refrigerator is stocked with a selection of complimentary bottled water and soft drinks (bring your own alcohol if you wish). Coffee, tea, and hot cocoa are available anytime. Glassware, corkscrews, ice, etc. are provided.